SEOptimize your business! Check out my 3 monthly SEO plans and choose the best one for you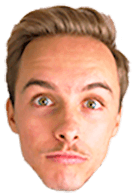 I will take care of the full on SEO Strategy, as well as the CRO (Conversion Rate Optimisation) and Analytics of your website. Click to scroll and see 'how' I do this.
In simple words:
More new targeted people will come in your website with SEO.
More of those people will do what you want them to do (Conversion) in your site with CRO.
I will also make a Monthly SEO Report where you can clearly see the situation, how everything is working and a summary of the tasks I've done.
I wouldn't really categorise working with me as having someone you pay to make specific SEO tasks and see if they work.
But rather like: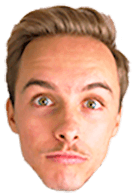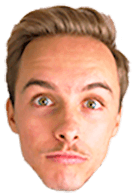 Having a brain behind your website, that makes strategic and data driven decisions to bring more potential clients that Convert
These are my 3 SEO plans summarised:
SEO Ultra:
27 hours a month in SEO tasks
10/25 SEO pages a month
2550€ a month
SEO Pro:
18 hours a month in SEO tasks
6/15 SEO pages a month
1950€ a month
SEO Lite:
9 hours a month in SEO tasks
4/10 SEO pages a month
1450€ a month
WHAT'S INCLUDED IN THE SEO PLAN?
The 6 steps in the process
Let me inmerse you in the 6 pillars of the SEO strategy with clear and understandable explanations in the quick videos below.  
1.
COMPETITOR AND KEYWORD RESEARCH
2.
SEO WEBSITE ARCHITECTURE PLAN
3.
AMOUNT OF SEO PAGES CREATED PER MONTH
4.
SEO PAGE CREATION PROCESS
5.
TECHNICAL SEO IMPLEMENTATIONS
BUSINESSES THAT HAVE TAKEN ACTION
These are some of the clients I have worked with that have achieved business success and increments in Return On Investment with SEO. A RENOWED FOREX PROPRIETARY FIRM
A famous Forex propriertary firm in the center of the City of London that wants to increase signs ups in their funded program and regain market share for their competitors. 
A full, search intent driven, SEO strategy focusing on ranking transactional pages and informative guides to convince trading talent to trade with the company's funds.
This project has so much growth oportunity and plans of action that I really had to plan correctly to manage the resources efficiently. The sector is extremely competitive in terms of SEO.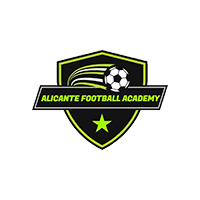 An ambitious project to help players all over the world find a club in Spain. A full-on website redesign and SEO strategy to attract potential clients in all the steps in their journey.
A full-on website redesign and SEO strategy to attract potential clients in all the steps in their journey.
I also decided to take care of their social media and advertisements because I really love football. It is very easy and natural for me to create valuable and engaging content for them.

INTERNATIONAL FOOTBALL MAGAZINE
An established football brand specialised in youth football. They want to increase the amount of traffic from Google to reach their target audience.
A complete new CRO and UX minded website redesign and a migration from Wix to WordPress. Added to this strong base, a full on monthly SEO strategy to target new potential clients in Google.
The strategy has been so succesful that they've changed their business model from selling magazines to adding ads in their website to monetize the huge acquired traffic.
Check out all the SEO businesses I've helped towards their digital marketing success!
I have created the two SEO Pro and SEO Lite plans to fit clients as well as possible.
However, you might have higher ambitions for your business.
You might want me to invest more resources or more than 6 hours a week in SEO to get faster and better results.
My goal is to work with businesses and clients with a big ROI potential thanks to SEO.
If that's you, contact me and I will answer you personally!
CONTACT ME TO LET ME KNOW ABOUT YOUR SITUATION
From the start, I've always focused on offering a personalized service, completely aligned with the goals, the project and it's potential clients.
I don't automate processes, I don't delegate tasks, I fully immerse myself in your business's niche to make the best SEO strategy and decisions.
When I started doing SEO, I offered cheaper services for 300€ a month, however, as my expertise and experience have evolved, I have a better ability to rank websites and bring more clients through SEO.
Therefore, I'm more valuable.
If my current pricing it's too expensive for you right now I recommend you to do this:
Follow me on Youtube and do everything I explain in my videos (I post 3 a week). If you start to get more clients and more money, hopefully you can reinvest it in my services. Or you might learn enough SEO to do it yourself! Which would make me very proud!
Sometimes, we all need a little guidance to be able to reach our (SEO) goals!
CONTACT ME TO LET ME KNOW ABOUT YOUR SITUATION
Before investing in SEO.
Do you want to know how your website is doing in terms of SEO?
Add your website below and I will SEOanalyze your website's situation manually completely for free!